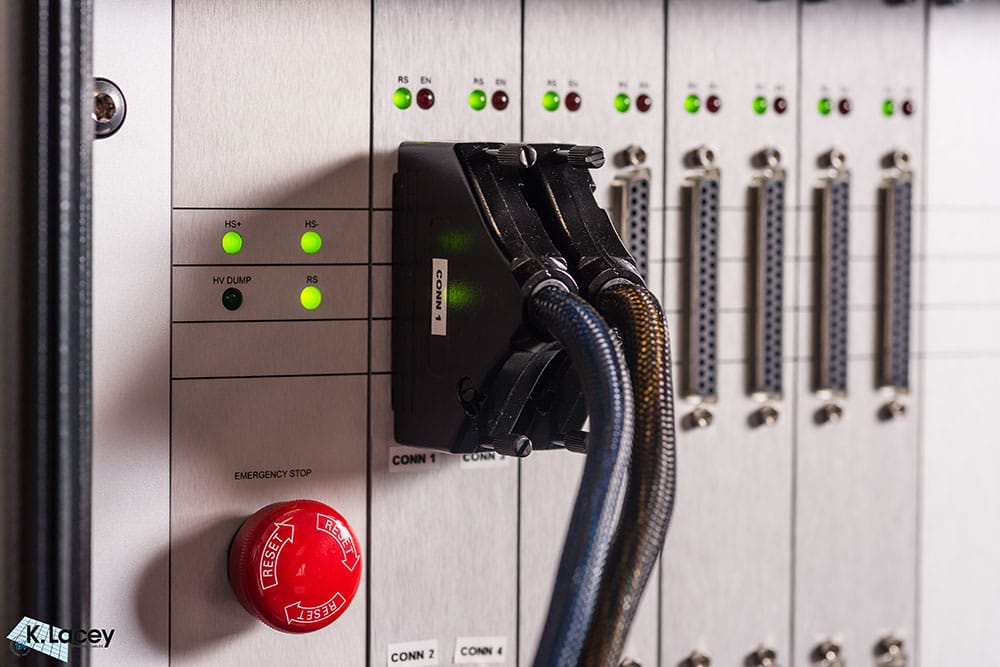 K. Lacey invested in our testing capabilities at a very early stage as we understood that for many of our clients this was an essential requirement to prove that the looms/harnesses are electrically tested for continuity, short circuit and in some cases high voltage testing up to 2.5KV DC dependant on customer requirements.
This gives absolute piece of mind to our customers that they are receiving a quality UK built product that is fit for purpose.
The Automeg system designed and manufactured by MK Test Systems ensures the wiring and components are 100% compliant and undamaged, it records every test measurement, aiding diagnosis of detected faults.
Automeg offers the following test and measurements as standard:
Continuity
Resistance
Short Circuit
High Voltage to 2.5KV DC
2 & 4 wire testing