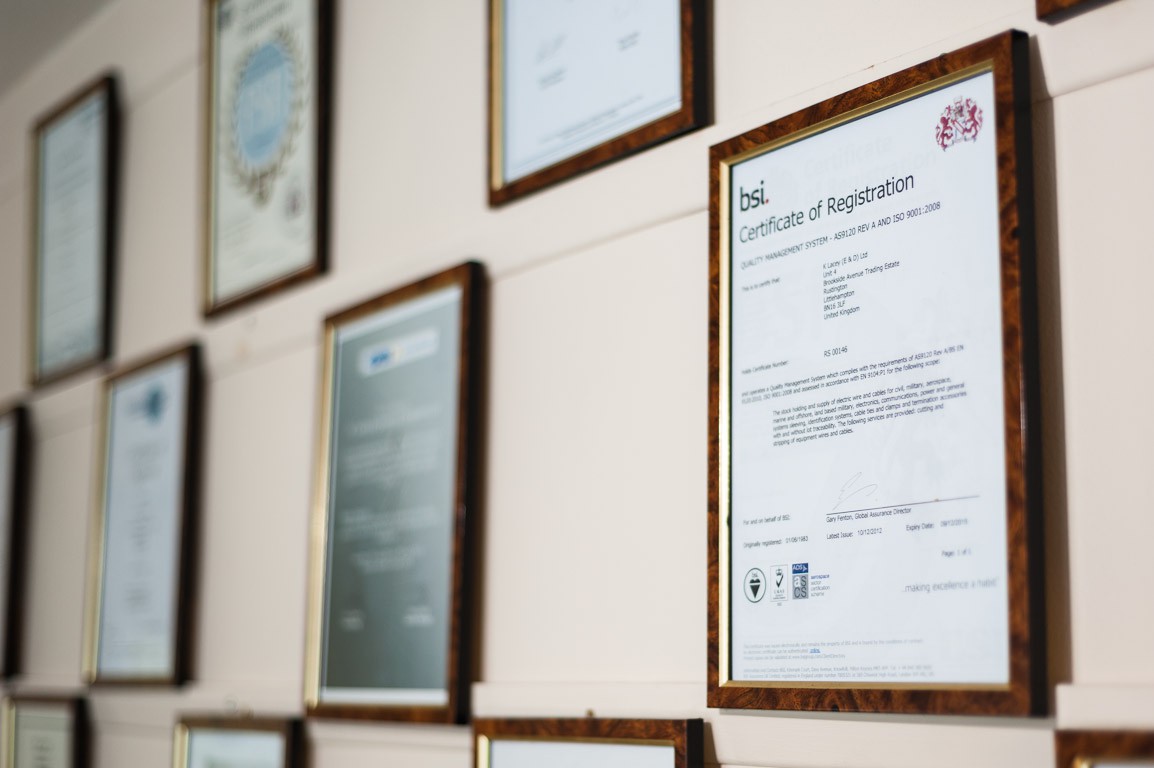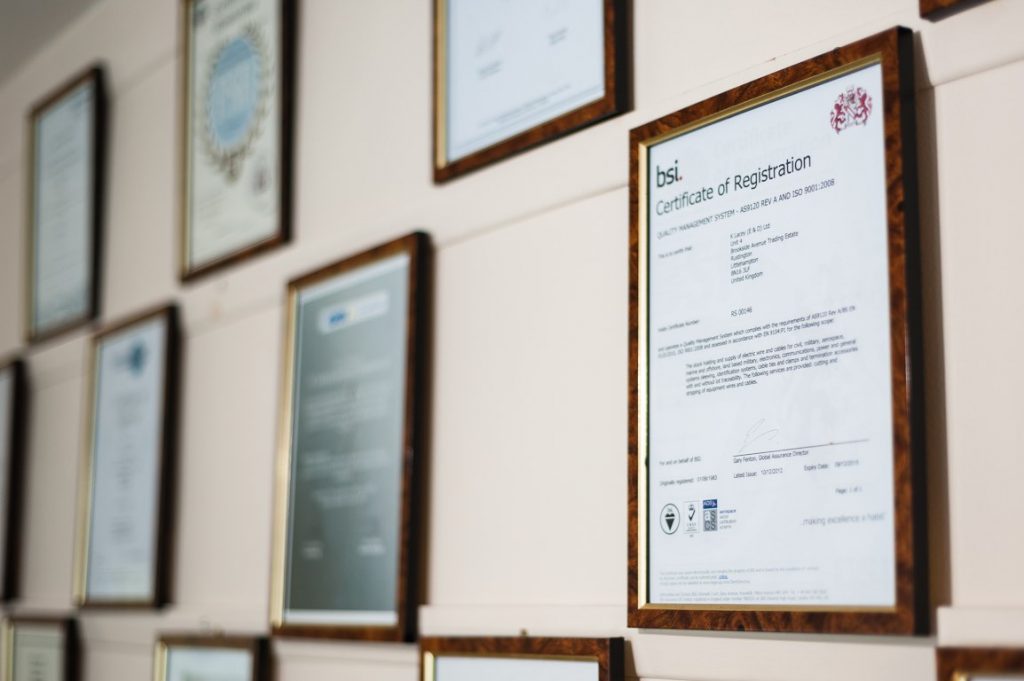 Adhering to strict quality assurance standards has always been paramount to us here at K Lacey. In fact, we were one of the first UK cable distribution companies to be awarded the BS5750 accreditation in 1983.
Our BSI Certified management system approvals include:
Our continual commitment to quality assurance ensures we can provide a consistent service to support our customers with the ever changing technology or market demands, through our custom cable designs, cable assemblies and our stockholding availability.
We invest in new technology and equipment to provide high quality cables assemblies that meet constant and rigorous quality management testing. As a result, we supply to high profile and prestigious companies across the UK and around the globe.
To talk to us about how we can assist you with your cable and wire needs, bespoke or from stock, contact us today.
Here you will find our certifications, compliance statements and policies, held and adhered to, ensuring the highest safety, quality and compliance standards are met, always; the core of our business for over 50 years.