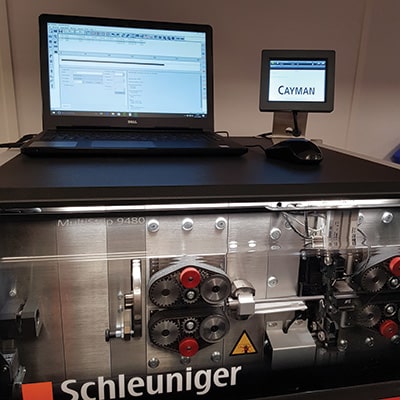 Using state of the art, automated technology, we produce in-house manufactured cable and wire assemblies from our manufacturing facility in West Sussex.
This technology enables us to take orders of varying sizes and to very precise needs; our experience and attention to detail sees us offer you valued advice from conception through to manufacturing.
Single wire assembly
Multi wire assembly
On demand supply to support JIT workflow production
Implement and scale products to support Kanban through forward scheduling

Competitive pricing and the best possible lead times are assured on our range of Assembly Services.
In addition, we can offer you buffer consignment stockholding for immediate call off, thus reducing your outlay and lead times and if customers require large volumes of wires as a kit, we can supply these in kits ready for installation.
For additional information, or for a detailed quotation, click here to contact our sales team.