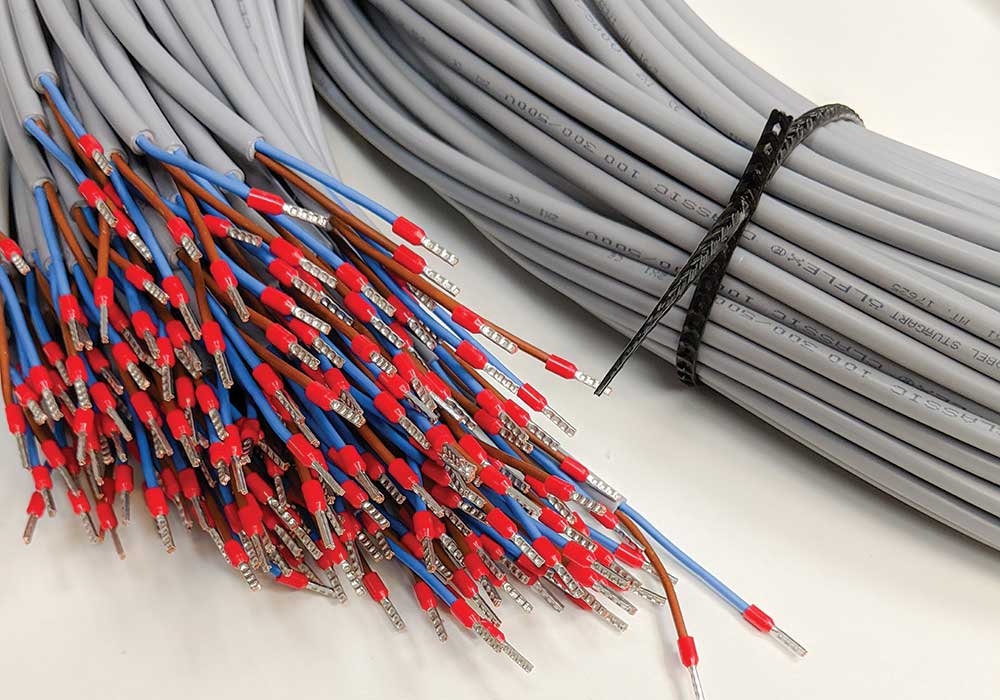 K. Lacey is able to offer wire preparation services using our automated machinery, we have the capability to cut, strip and tin standard equipment wire as well as multi core and custom cables.
Using our automated machinery we can ensure a consistent and quality product every time.
Reasons to choose K Lacey for all your Wire Preparation needs?
AS9100 Approved manufacturing facility
Manufactured in the UK
Fully Traceable Parts from approved manufacturers
Short lead times for available products
Buffer consignment stockholding
Scheduled Deliveries